Custom designed and built, state of the art veterinary hospital designed to meet, and in many cases exceed, the ASAVA Hospital of Excellence accreditation criteria.
The Vasse Vets Story
The Vasse Vets hospital is a custom designed and built, state of the art veterinary hospital and Accredited ASAVA Hospital of Excellence. We are committed to providing the highest quality of veterinary medicine and surgery achievable outside of a large specialist center. The Vasse Vets hospital is a fear free clinic with compassionate staff dedicated to low stress handling.
Vasse Vets can offer you and your pet the most modern and advanced veterinary equipment in the South West.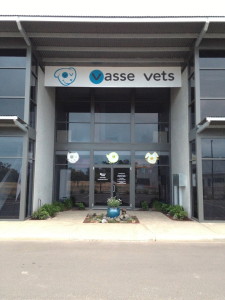 The WA Vet Surgeons' board has reported the hospital to be in the top 1% in the state!
We have a strong commitment to maintaining the highest of standards through continuing post-graduate education for our veterinarians and veterinary nurses.  Dr Helen Fitzpatrick has worked as a vet in three states across Australia and in six different countries. Helen has completed many courses in advanced surgery and has studied with some of Australia's leading veterinary surgical specialists to be able perform numerous surgical techniques that may otherwise require referral.
At Vasse Vets we will always strive to customize the diagnostic and treatment plan for your pet to fit your personal circumstances and your pet's personality. We can offer a payment plan through Vetpay  if need be.