Vasse Vets is having a party! It's our 4th birthday and we want to celebrate it with you and your furry pet by having an Open Day!
Come down to the Vasse Business Park and enjoy an interactive hospital tour, fun activities, food, coffee and more! Don't miss out on this special chance to gain insight into the workings of a purpose built veterinary hospital!
There will be free family fun with loads of pawsome prizes and activities such as
Face painting
Teddy bear surgery
Bring an injured teddy bear or soft toy and let our talented surgeons stitch them back up!
Dog sledding
Balloons
Reptile demonstrations by Caring for Reptiles Southwest
Baby animals to cuddle
Come meet SAFE Busselton and learn more about being a foster carer
Ponies to pat
Best dressed pet competition
Bring your social, vaccinated dog on a lead so they can enter the best dressed pet competition!
Interpret the Xray
Can you count how many puppies are on the radiograph? Or maybe you can find the broken bone?
Have a look down the microscope
Pet collars, leads, harnesses and toys available for your pets Christmas stocking
Free samples of Prime 100 premium dog food rolls
Sausage sizzle (no sausage dogs will be harmed!)
Coffee to keep you going!
Doggy weight checks and free samples of weight loss food!
Animal physiotherapy and acupuncture
Animal photography by Rainbow Farm Photography
Lots of prizes and freebies!!
Friendly, vaccinated dogs on a lead are welcome. Make sure you enter them into our best dressed competition!
RSVP to our Open Day and follow us on Facebook for updates! We can't wait to show you what goes on behind the blue doors at our purpose built, modern veterinary hospital! Come meet the team and see where the healing happens!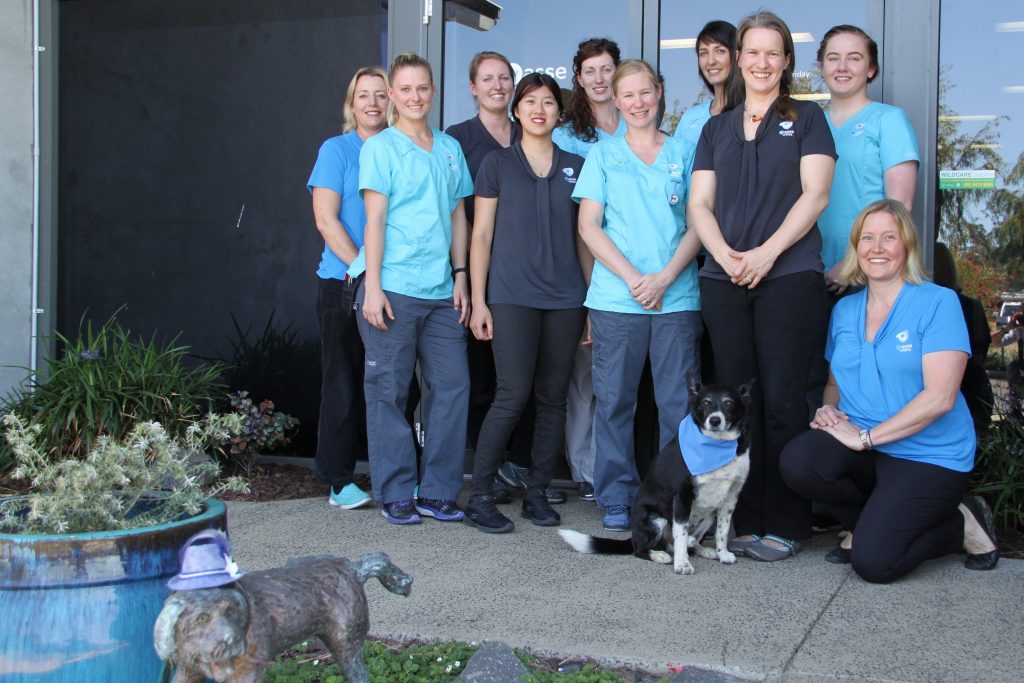 Click here for directions.